Snaps is a graphical app store developed by canonical for ubuntu, One of the most popular distributions.
There is a lot of advantage using snaps one of them. All libraries and dependencies are included inside packages.
Users do not have to worry about packages dependencies and easily install the same package multiple times on multiple Linux Distribution.
Snaps are references to packages, and snapd is the daemon through which we run snaps. Snaps are self-container packages, and the container contains all the dependencies which the package required to work.
Flatpak is also another way to use packages without worrying about dependencies then. Why use snaps.
Snaps
Application in snaps stores more than 1200 right now.
Snaps use AppArmor for sandboxing packages.
Snaps are open source to the client but closed for server-side.
Snaps cannot use libraries of other snap packages.
Flatpak
Application in Flatpak is around 1100.
Flatpak uses Namespaces for sandboxing packages.
Flatpak is open source for the client and server-side.
Flatpak can use both libraries included in the package and shared libraries from another Flatpak.
Let's start the installation of a snaps store in all the major Linux Distribution in the market.
Installation Snaps Store in Ubuntu Distribution
Most snaps come by default with Ubuntu if you use 14.04 LTS (Trusty Tahr), 15.10 (Wily Werewolf), and Ubuntu flavors that do not include snaps by default.
Before installing a snaps store, first, update and upgrade your system with the latest repository and packages.
sudo apt update && apt upgrade -y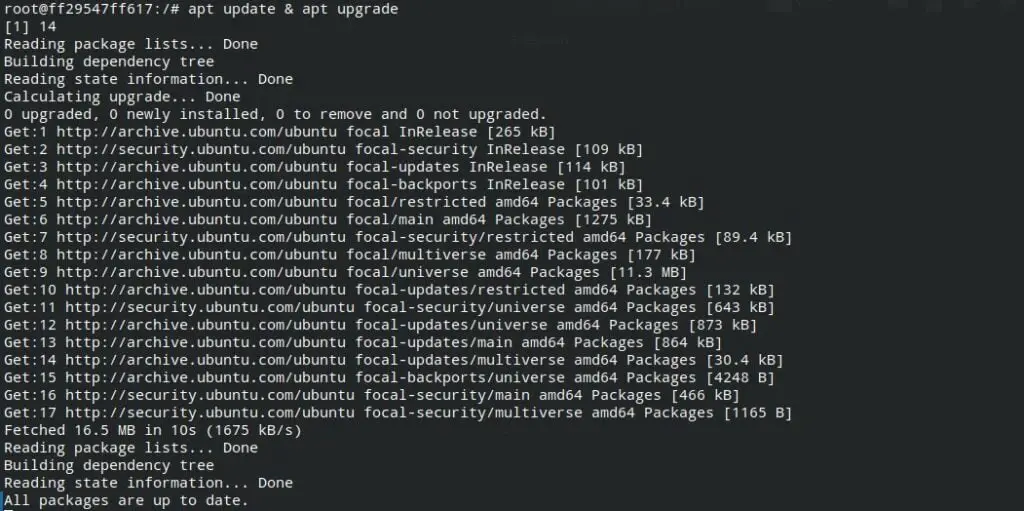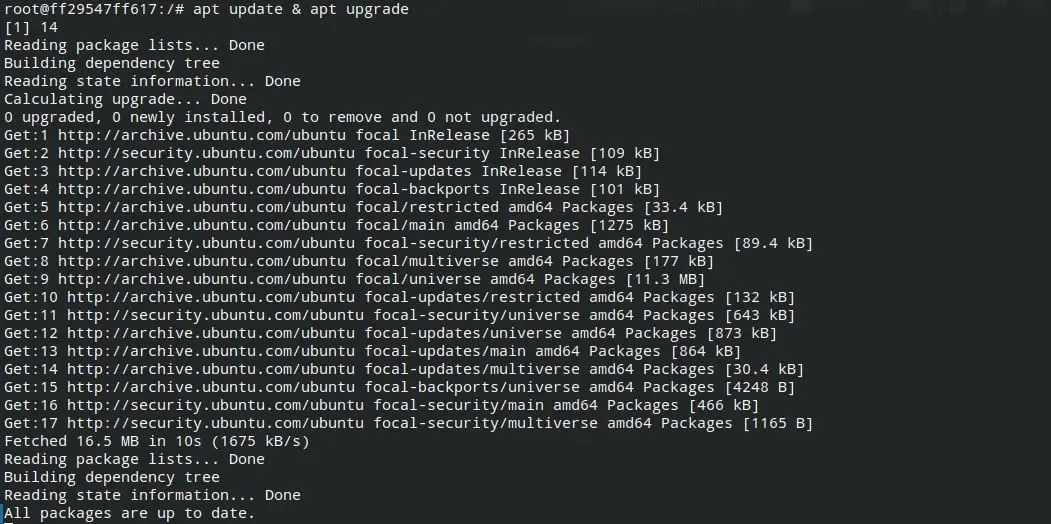 After completely updating your system install snaps using below command.
sudo apt install snapd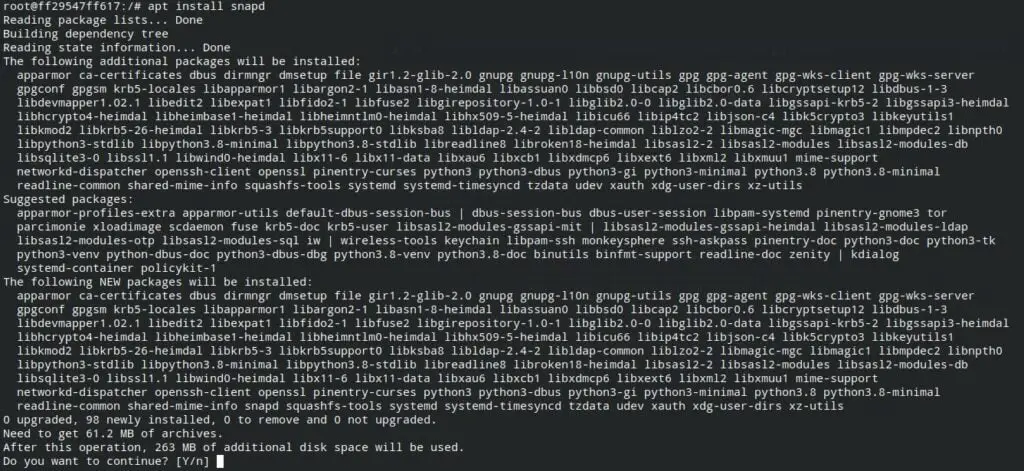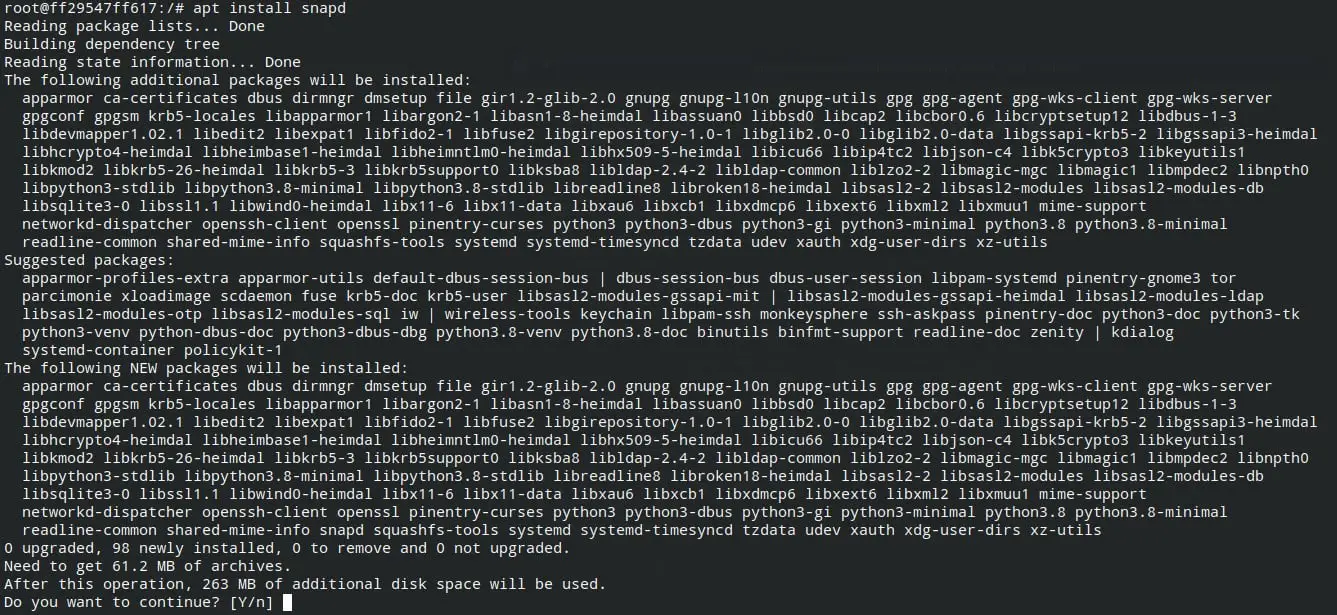 Before jumping to install snaps packages, it is good to restart your system to ensure that the snap's path is updated correctly.
Install Snaps Store in Arch and Manjaro
There is two way to install snaps in arch Linux first is manual build process, and another is using helper like Yay one of the most popular AUR helper.
Using manual build method
$ git clone https://aur.archlinux.org/snapd.git
$ cd snapd
$ makepkg -si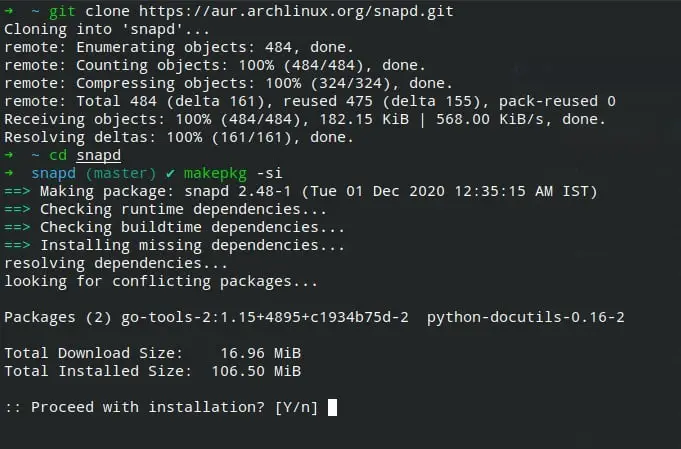 Once installed the systemd unit that manages the main snap communication socket needs to be enabled.
$ sudo systemctl enable --now snapd.socket
Finally create symbolic link to execute snap command from anywhere.
$ sudo ln -s /var/lib/snapd/snap /snap
Installation of Snap using Yay Helper
Yay is simple and easy to install snap in your system. Execute the below command to install snap using yay.
$ yay -Sy snapd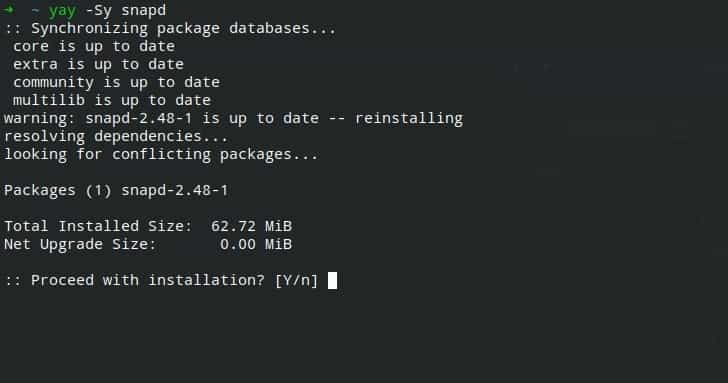 Installation of Snaps Store in Cent OS.
Before installing a snaps store in CentOS, add Extra Packages for Enterprise Linux (EPEL) repository depending upon CentOS you are using.
Check which version of CentOS using below command.
$ cat /etc/centos-release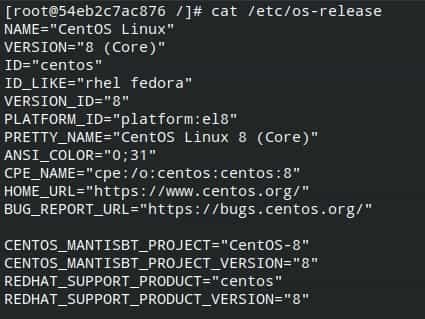 In my case, I am using CentOS version 8. If you are also using CentOS version 8, execute the below command to adding EPEL to CentOS 8.
$ sudo dnf install epel-release
$ sudo dnf upgrade
Execute below commad to add EPEL in CentOS 7
$ sudo yum install epel-release
After adding EPEL repository in your CentOS system. Simply install snap store using below command.
# yum install snapd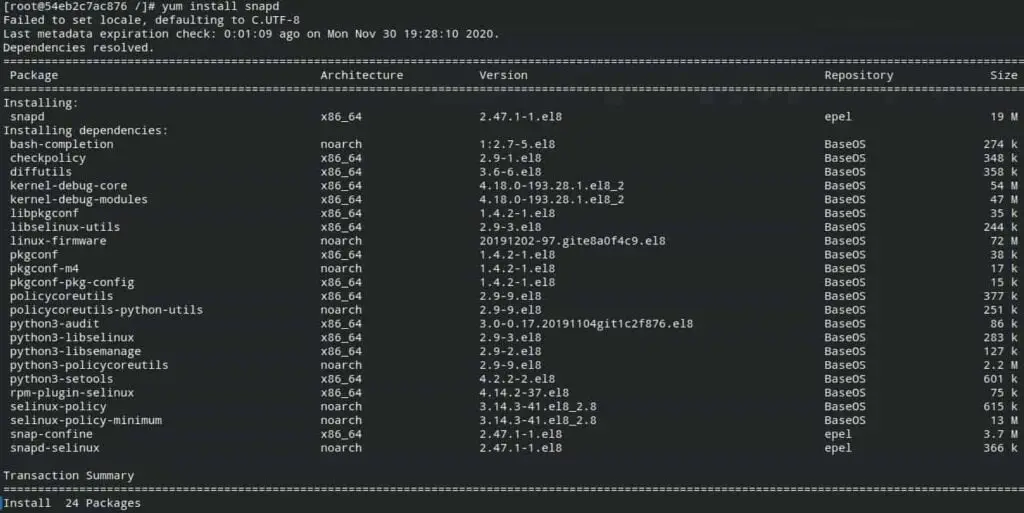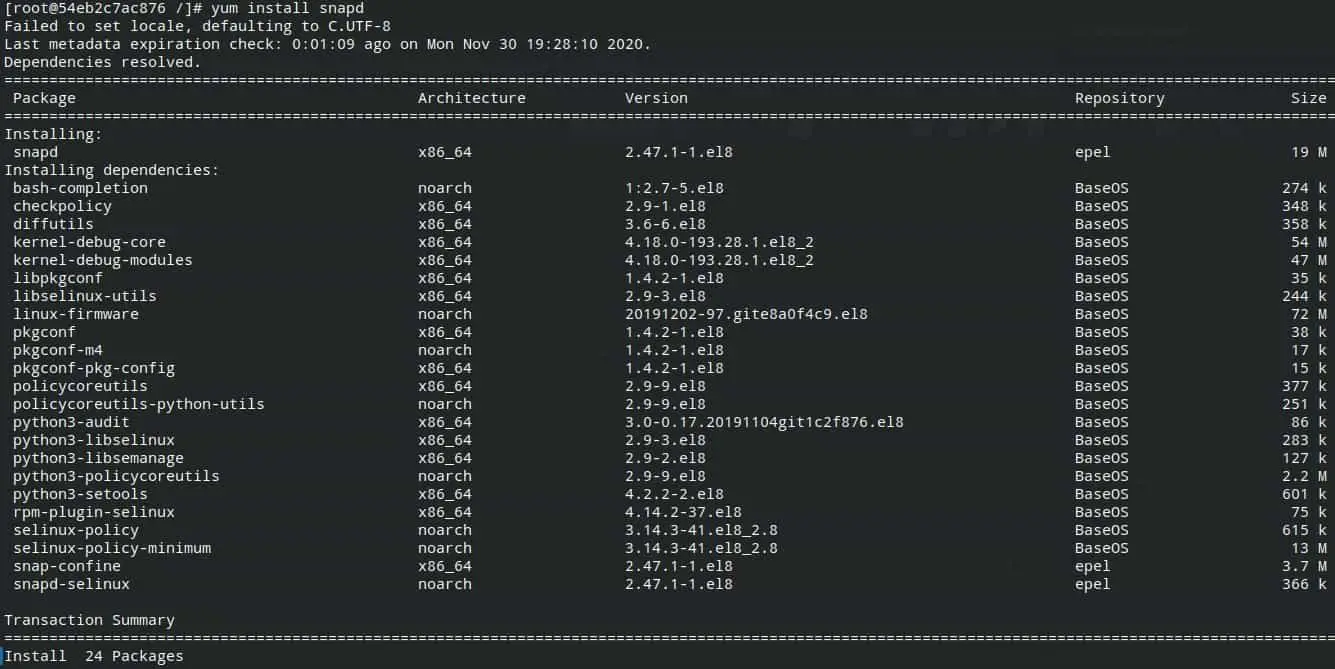 Once installed, the Snap communication socket in systemd that manages needs to be enabled.
$ sudo systemctl enable --now snapd.socket
Finally create symbolic link to execute snap command from anywhere.
$ sudo ln -s /var/lib/snapd/snap /snap
Install snaps store in Fedora
Installation of snaps store in Fedora is the same as installing CentOS because they both use the same package manager to install packages.
Check out snaps installed correctly in your Linux System.
Install the hello-world snap provided official by snaps store to check if snaps are correctly installed in your system or not.
$ sudo snap install hello-world
hello-world 6.4 from Canonical✓ installed
$ hello-world
Hello World!

That's all for today, feel free to drop your query in comment section.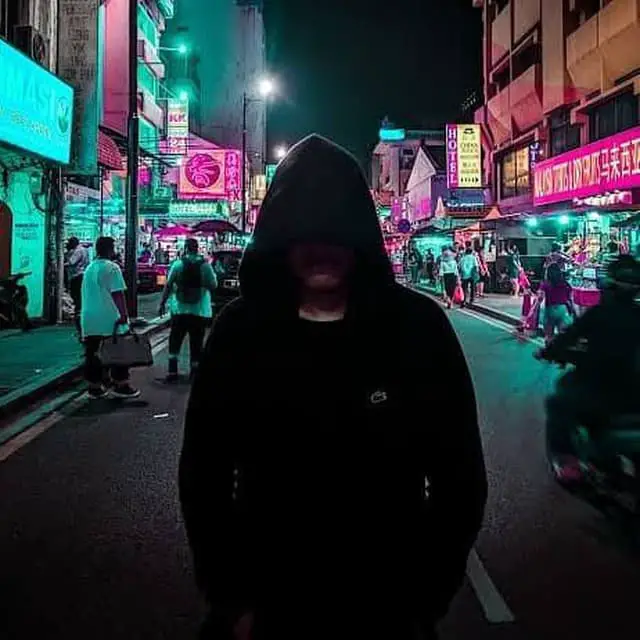 Innovative tech mind with 10 years of experience working as a computer programmer, web developer, and security researcher. Capable of working with a variety of technology and software solutions, and managing databases.