Finding the best PDF readers suitable and fulfilling all your needs in Linux? Then you are in the right place.
Portable Document Format, aka PDF, is one of the most popular file formats. Due to the flexibility and tools, users get while reading ebooks or documents in PDF.
Some Linux distributions provide PDF reader/viewer out of the box for you. Depending upon your usability, this PDF reader/viewer is often not fulfilling your all needs.
Today, we will cover 5 top-rated best PDF readers/viewers in Linux, which come with all the necessary tools to have in your PDF reader/viewer.
1. Okular [Full Featured]
Okular is the best PDF editor made by KDE and my favorite one. It provides a wide range of tools and features to manage your document according to your needs.
Support a wide variety of formats from comic books to images, and help you to highlight text and annotate your documents like adding popup notes and underlines.
Features
PDF, EPub, djvu, and MD documents are supported.
JPEG, PNG, GIF, Tiff, WebP for images are supported.
CBR and CBZ for comics.
Text, Area, and Table selections are supported.
Sneak peek of page page preview on sidebar.
Review can be added.
Bookmark the page and continue where you have left.
Presentation mode supported.
Zoom In/Out available.
Built-in search bar available, and many more.
Install Okular in Linux
Debian/Ubuntu
$ sudo apt install okular
CentOS/Fedora
$ yum install okular
Arch/Manjaro
$ pacman -Sy okular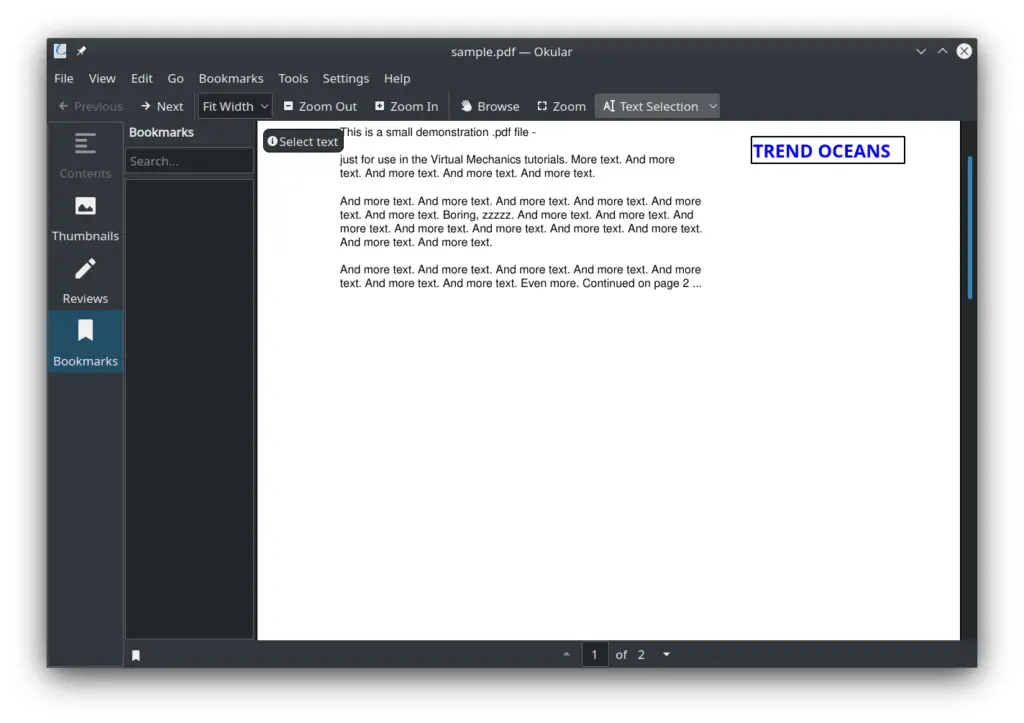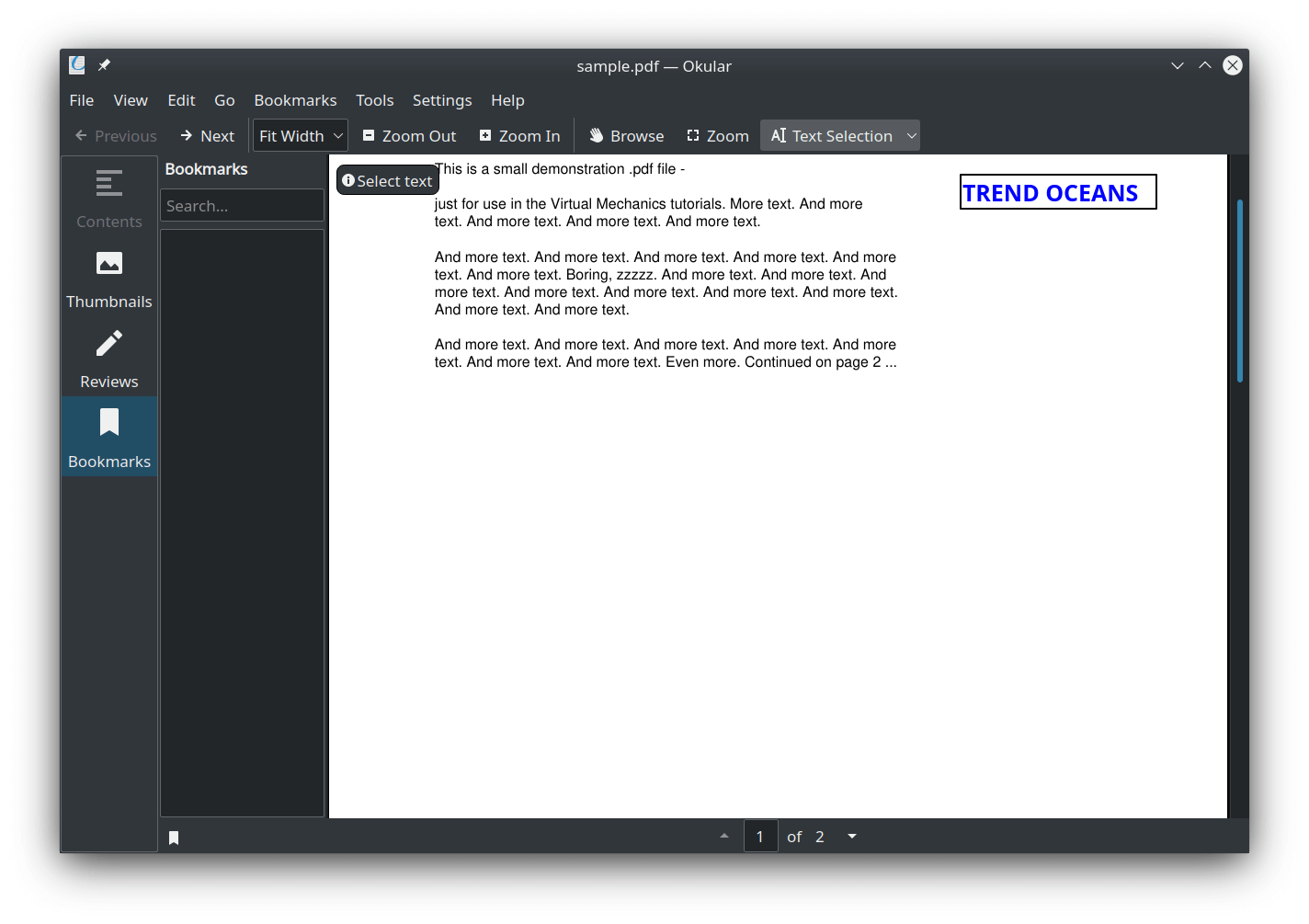 2. Evince [Lightweight]
Evince is a lightweight PDF viewer preinstalled in all Ubuntu Linux distributions. The goal of evince is to provide a lightweight PDF viewer without losing all of the necessary components you want to have in your PDF reader/viewer.
Features
Supported file formats: PDF, Postscript, djvu, tiff, dvi, XPS, SyncTex with gedit.
Comic book file formats: cbr, cbz, cb7, and cbt.
Integrated search bar highlights the number of time results found.
Thumbnail preview to get sneak peek of index cover.
Built-in Hightlight Marker.
Built-in print option.
Password protected document can be viewed.
Install Evince in Linux
Debian/Ubuntu
$ sudo apt install evince
Arch/Manjaro
$ pacman -Sy evince
Flatpak
Flatpak version for the latest Evince is officially available to install from Flathub.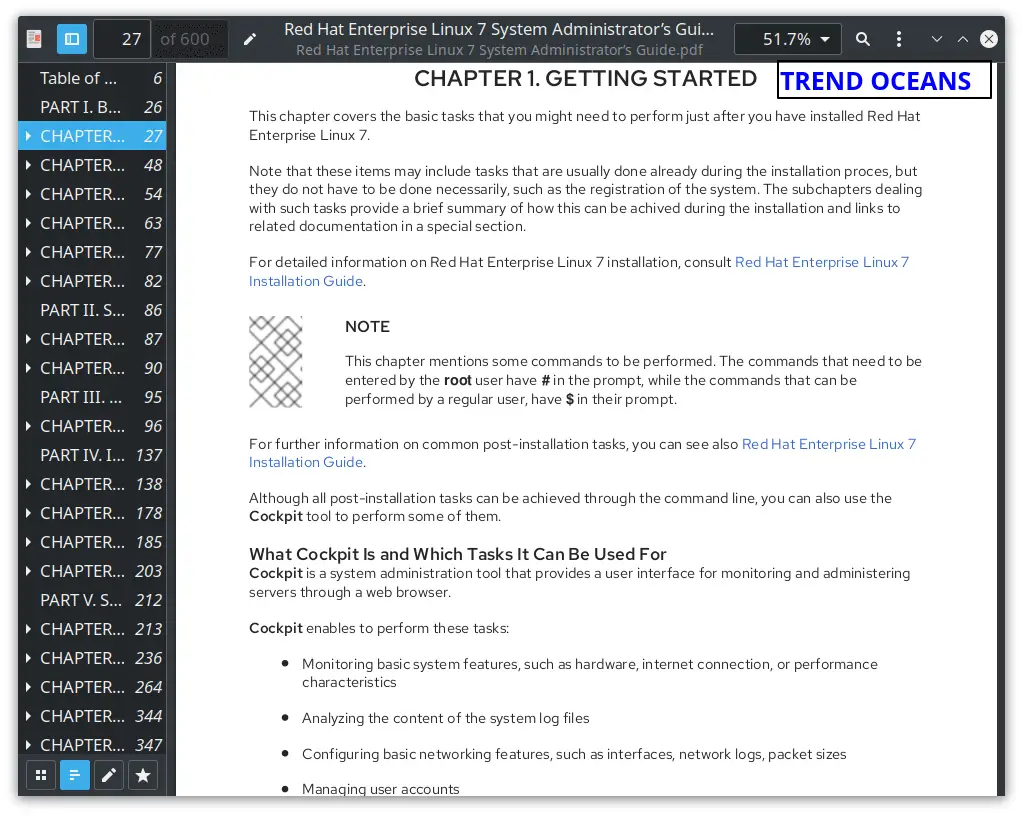 3. Foxit Reader [Non-FOSS]
Foxit Reader is a Non-FOSS freemium PDF Reader available to try the free trial. Its advanced PDF Reader supports all the required tools and features that every PDF owner wants to have in their PDF Reader tool.
How to create .desktop shortcut Icon to App Manager in Linux
It provides premium features like Collaborating with team members and sharing to review your PDF. Protect and Sign your documents using digital signatures to protect from vulnerabilities. There lot more features you get from Foxit Reader and Premium price.
Features
OCR support
Support wide of file formats.
Advance buit-in search bar and dictionary.
Collaborate and share your documents.
Digital signatures available to protect against online attacks.
Available in Windows, Linux, MacOS, Android, IOS, Cloud, and Browser extensions.
It support all features you can imagine to have in your PDF Reader.
Install Foxit Reader in Linux
Go to the official website and download the supported version for your operating system. Then follow the below steps.
$ tar -xvf FoxitReader.enu.setup.*.run.tar.gz
$ ./FoxitReader.enu.setup.*.x64.run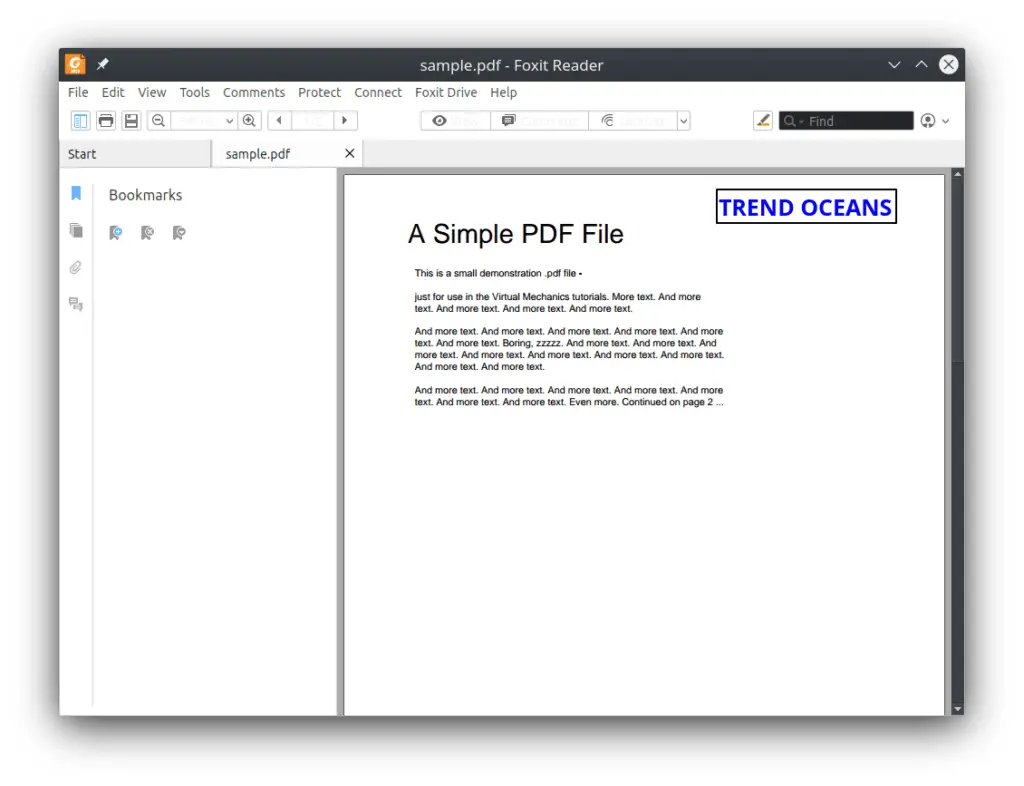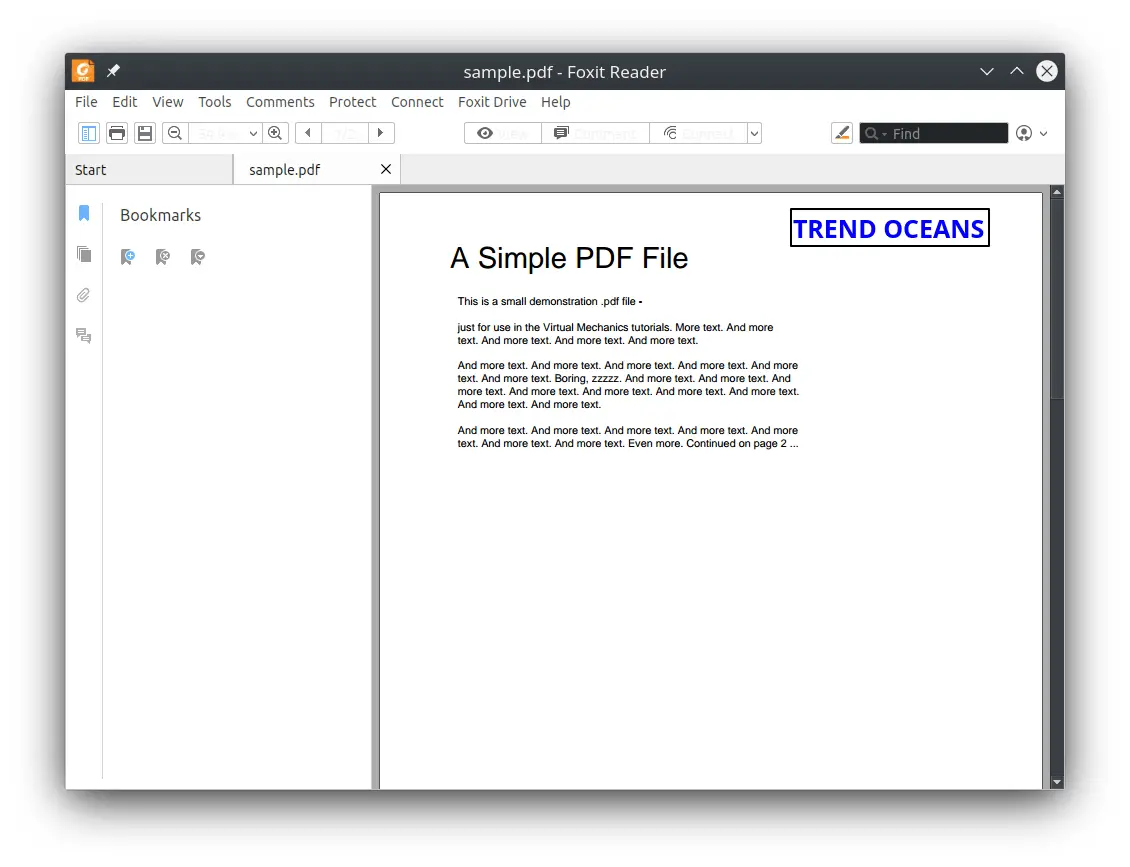 4. MuPDF [Lightweight]
MuPDF is available in multiple licensing open sources, and commercial versions get support for Saas or ASP customers. Visit their licensing page to know more.
MuPDF renderer is custom-made for high-quality anti-aliased graphics. It can measure the depth and space between pixels and provide a screen that looks like a printed page.
May this application does not cover all the essential tools you need to have in your PDF reader. But worth checking out if your goal is just to read PDF files.
Features
Support PDF, XPS, and E-Books.
Anti-Aliased Graphics to make books easy to read on display.
Available in Linux, Windows, Android, and IOS.
Install MuPDF in Linux
Debian/Ubuntu
$ sudo apt install mupdf mupdf-tools
Arch/Manjaro
$ pacman -Sy mupdf
Source code is available on the official website for other distributions to compile and install.
Building Programs from Source on any Linux Distribution in a simple way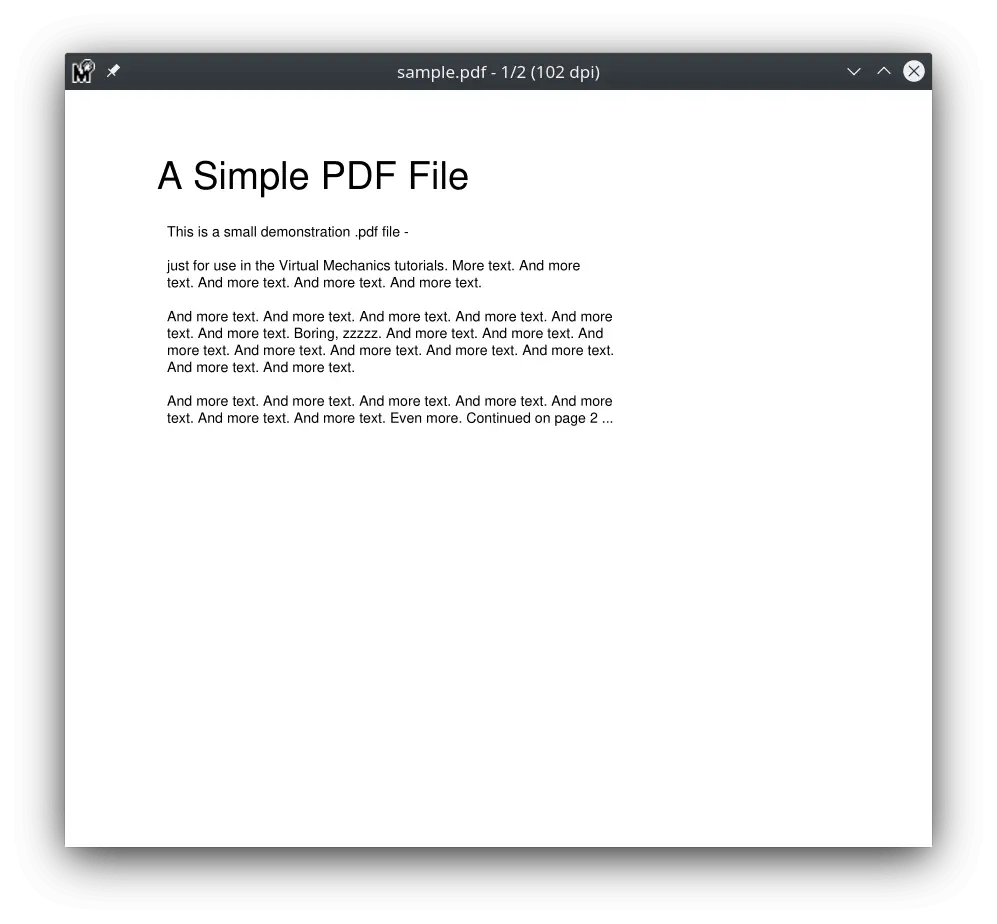 5. Zathura [Lightweight]
Zathura is a highly customizable and lightweight PDF reader mainly focused on keyboard interaction.
More support for file formats can be achieved using the plugins they provide on their website. Zathura documentation is one of the users friendly documentation I have ever read.
Features
Manually support for file formats.
Mouse free navigation.
Synctex support [Allows to synchronize between input and output]
Bookmarks and Quickmarks [Page assigned to a letter or number can be saved and opened later using key prasses]
Autoreload, many more.
Install Zathura in Linux
Debian/Ubuntu
$ sudo apt install zathura
Arch/Manjaro
$ pacman -Sy zathura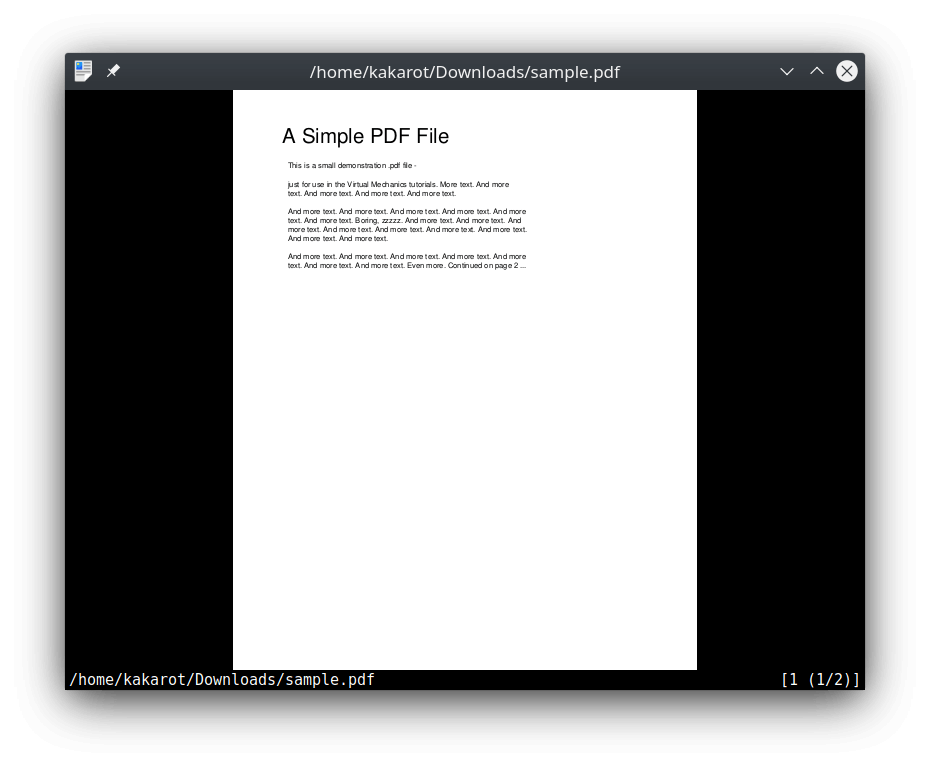 Final Thought
There are a number of more PDF Readers like xpdf, gv, kpdf, acroread, etc. Some of them are outdated or not supported but still used by users. I hope our Top 5 PDF Readers for Linux can fulfill all your needs.
If you use these tools or try the one we featured. Let us know in the comment section.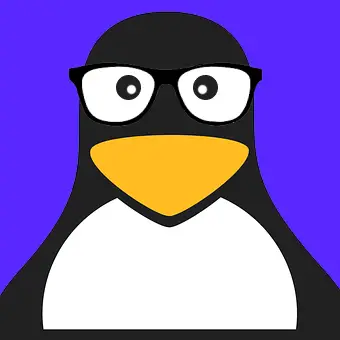 Innovative tech mind with 12 years of experience working as a computer programmer, web developer, and security researcher. Capable of working with a variety of technology and software solutions, and managing databases.