As a programmer, choosing a laptop is an important decision to make. With the rise of the gig economy, many programmers are now working on their laptops remotely. This means that your laptop should handle all of your needs as a programmer.  
You need to be able to work comfortably and efficiently on your computer, which means finding something with enough power to get the job done. In addition, considering other features can help you improve your productivity while working. Here are five of the best laptops for programmers in 2022:
Top 5 Laptops for Programmers in 2022
1. Apple MacBook Pro (13-inch, M1, 2020)
MacBooks from Apple's M1 series are an excellent option for any programmer. The M1 chip provides plenty of processing speed, allowing developers to quickly create programs and edit files.
There are also different models available in Apple's M1 series. For example, if you want something more portable, you can opt for the 13-inch MacBook Air. However, if you prefer something with greater performance, the 15-inch MacBook Pro is the way to go. Additionally, Apple's MacBooks come with excellent battery life, making them perfect for programmers who are always on the go. 
Some of the key specs of the MacBook Pro (13-inch, M1, 2020) include:
Processor: Apple M1 Chip
RAM (memory): 8GB unified memory (Configurable to: 16GB)
Screen size: 13.3-inch (diagonal)
Storage space: 256GB SSD (Configurable to 512GB SSD, 1TB, or 2TB SSD)
Operating system: Mac OS
Dimensions: 1.56 cm x 30.41 cm x 21.24 cm
Weight: 3.0 pounds
2. Dell XPS 15
Programmers who want to stick with a Windows operating system may choose the Dell XPS 15. The Dell XPS 15 is ideal for programmers because it offers excellent performance and builds quality. 
What's great about Dell's laptops is that you have the freedom to upgrade them yourself. So if you're a programmer that wants to add additional RAM or storage space, you can easily upgrade the components yourself. 
The Dell XPS 15 has the following specs:
Processor: 11th Gen Intel® Core™ i7-11800H
RAM (memory): 16 GB, 2 x 8 GB, DDR4, 3200 MHz
Screen size: 15.6″
Storage space: 512 GB
Operating system: Windows 11 Home
Dimensions: 18.0 mm x 344.72 mm x 230.14 mm
Starting Weight for Non-Touch: 3.99 lbs. (1.8 kg)
Starting Weight for Touch: 4.31 lbs. (1.96 kg)
3. LG Gram 17
The LG Gram 17 features a 17″ screen without sacrificing portability, making it an excellent choice for programmers who like to work on big screens and travel often. In fact, this laptop weighs less than 3 pounds, so it's easy to lug around wherever you go. There's no need to worry about taking up too much room in your bag when using a laptop like this one.
It runs on a Windows OS and has impressive battery life, so programmers can work for hours while using this laptop. Plus, there are multiple ports available for connecting devices, such as USB-A ports, an HDMI port, and a MicroSD card slot.
The LG Gram 17 has the following specs:
Processor: Intel® Core™ i7-8565U 1.80GHz/4.60GHz
RAM (memory): 16GB DDR4 2400MHz – 8 GB x 1 (On Board) – 8 GB x 1
Screen size: 17.0″
Storage space: 512 GB
Operating system: Windows 10 Home (64bit)
Dimensions: 380.2 x 260.1 x 17.8 mm 
Weight: 2.98 lbs
4. Asus Chromebook Flip C436FA
Chromebooks are inexpensive computers designed primarily for internet browsing and doing emails. They run Google Chrome OS, offering a cloud-based operating system. However, this doesn't mean that programmers cannot benefit from these machines.
The Asus Chromebook Flip offers a lot of value for its affordable price. For instance, it has a 14″ touchscreen display, giving you plenty of room to code comfortably. Its processor is powerful and fast enough for programming. 
The Asus Chromebook Flip C436FA has the following specs:
Processor: Intel® Core™ i7 10510U Processor, GHz; Intel® Core™ i5 10210U Processor, GHz; Intel® Core™ i3 10110U Processor, GHz
RAM (memory): 8 GB Onboard memory; 16 GB Onboard memory
Screen size: 14.0″
Storage space: 512GB / 256GB / 128GB PCIe® NVMe 3.0x 2 M.2 SSD; Google One 100GB (1-year subscription)2
Operating system: Chrome OS
Dimensions: 1.37cm x 31.95cm x 20.53cm
Weight: 2.42 lbs (1.1kg)
5. Lenovo ThinkPad X1 Carbon G9
The Lenovo ThinkPad X1 line offers laptop choices for programmers who want to get the most out of their computers. Their high-end processors allow users to multitask efficiently while working on complex programs.
This model comes equipped with an 11th Gen Intel Core processor, allowing users to multitask quickly and efficiently. It also includes an impressive 16:9 display, which provides bright colors and sharp images to make coding more enjoyable.
The Lenovo ThinkPad X1 Carbon G9 has the following specs:
Processor: 11th Generation Intel® Core™ i5-1185G7 Processor with vPro™ (3.00 GHz up to 4.80 GHz)
RAM (memory): 16 GB
Screen size: 14″
Storage space: 1 TB SSD PCIe Gen4/4
Operating system: Windows 10 Pro 64
Dimensions: 14.9mm x 314.5mm x 221.6mm 
Weight: Starting at 1.13kg / 2.49lbs
Conclusion 
Choosing a laptop for your programming needs can be tricky. But by knowing the specs of each laptop that we've reviewed above, you can narrow down your search and find yourself a great fit. Each of these laptops will let you code effectively and efficiently, and choosing the laptop that fits your needs can help you become a more successful programmer.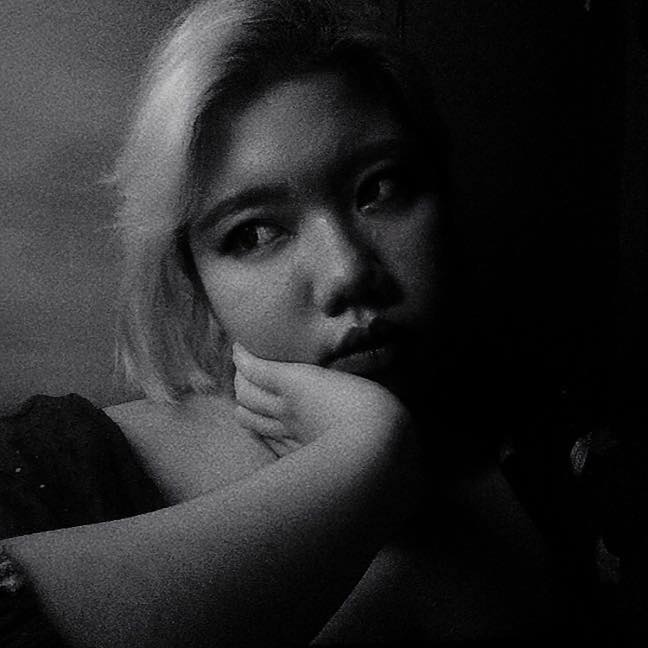 My name is Chatty- I'm a writer and I usually cover topics that explore software technology.